Automotive Heritage Awards & Foundation
This major awards program spanned five years under our direction. We declared an indefinite hiatus in 2022 while we seek sponsorship at an appropriate level.
Mission: To recognize, honor, and promote excellence within the automotive heritage community.
Lead Sponsors: Brembo and the Concours d'Elegance of America at St. John's
Supporters: Kiekert, Society of Automotive Historians, Automotive Women's Alliance Foundation, America's Automotive Trust, LeMay – America's Car Museum
The Awards: The Automotive Heritage Foundation Awards include the AHA Concept Vehicle of the Year, our Future Collectible Vehicle of the Year, ten categories in our Automotive Heritage Journalism Competition, and most important the Automotive Heritage Lifetime Achievement Award D'Orsay Creative and Shunpiker Productions.
The Event: The last Sunday in July in the Brembo media hospitality tent at the Concours d'Elegance of America on show day.
Continuing the tradition initiated by our friend and colleague Tom Kelley, who tragically passed a few years ago, we are presenting auto journalism and related awards at the Concours d'Elegance at St. John's in July. The Automotive Heritage Awards are focused on "heritage" themes – automotive history, culture, and aesthetics.
Alex Buchan, renowned automotive fine art sculptor, will be producing some, if not all, of the trophies.
Chief judge is Brian Baker, Society of Automotive Historians.
We formed the Automotive Heritage Foundation to support the AHA and pursue other auto heritage-related projects. The IRS granted us 501(c)3 status in January of 2019. Projects we're developing under the auspices of the foundation are: An automotive fine art competition; historic tours and road rallies; seminars; lectures; a new radio program; and the creation of an automotive heritage database.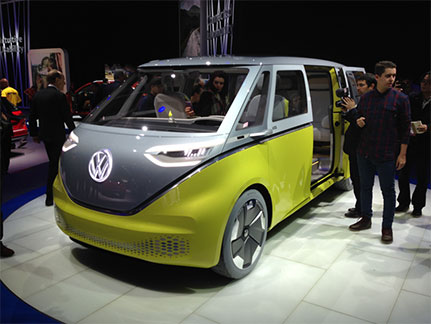 The Auto Channel – Senior Editor
As Detroit area senior editor for the Auto Channel, I continue to write occasional product reviews, usually in conjunction with a travel story or event coverage. You'll find 15 years of weekly product reviews, features, and other stories I've written for TAC, many with a travel element. You'll find me behind the wheels of a Rolls-Royce Phantom, a Kia Rio, an F-350 Super Duty Dually, or a Trabant Tramp. Just put my name and a few key words in the search box. Browse and enjoy!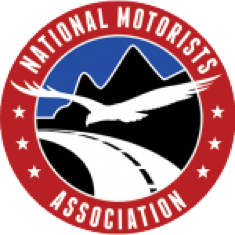 National Motorists Association – Michigan Chapter Activist
The Michigan Chapter of the National Motorists Association has been one of the most active and consistent of that organization's state chapters. For over 30 years I've acted as spokesman, member support contact and occasional lobbyist for the NMA- the single most significant player in the movement for more reasonable speed limits and watching over drivers' rights issues. I organized two "Civil Obedience Drives," protesting the National Maximum Speed Law and help keep the Michigan Chapter active.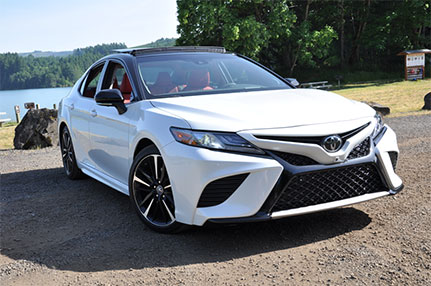 The Individual Communicators Network
The ICN is a network of freelance business communicators formed in 2001. I am one of the founding members. We at the ICN brought back the International Wheel Awards, a long-standing automotive journalism awards program that was originally part of the Detroit Press Club Foundation. I chaired that effort for the first years. The ICN also brought back the Michigan Excellence in Journalism Awards chaired by David Adrian. Along with other members of the ICN I helped bring the old Detroit Press Club back to life as well and served as president for the first few years. The Detroit Press Club has now become an entity under the ICN umbrella as it continues to search for its new niche.
Producing features with photos for a variety of magazines, mostly of the collector car genre. I have been published in Corvette Magazine, MOPAR Enthusiast, Collectible Automobile, Car Collector, Old Cars Weekly, Southern Gentleman and Automobile Quarterly. Many of these features can also be found on TheAutoChannel.com.
Covering the Detroit Auto Show and Michigan International Speedway for WJIM-AM NewsTalk Radio in Lansing, Michigan, I also have a long history with WJR in Detroit as correspondent for JP McCarthy and other programs from a variety of events including the Cannonball One Lap of America, MACA Michigan Grand Tour and the North American International Auto Show
Paul Lowis' Silver Pencil – Marketed automotive fine art by this talented Detroit artist with an unusual style via an AUTOMOBILE magazine ad focused on mail order.
Travel Words and Pictures
Words and pictures from 20 years of travel covering dozens of locales comprise the journals of this dedicated Shunpiker: narratives, profiles of people, places and automobiles, notable eateries, cultural explorations, event descriptions, ruminations and commentaries. I have generated an average of between 4 and 12 travel narratives/year for the past 15 years.
Mascots of Motion Gallery Exhibit at the Automotive Hall of Fame in Dearborn
Automotive Hall of Fame director, Bill Chapin, took some unused space in the museum and developed it into a dramatic, beautifully lit gallery. The AHoF had featured automobile artists in its main atrium but this became a more specialized space. I was the first artist invited to fill that space for a one-man show that lasted about three months. We had about 40 images of hood ornaments from a wide variety of vehicles. The show's title was "Mascots of Motion."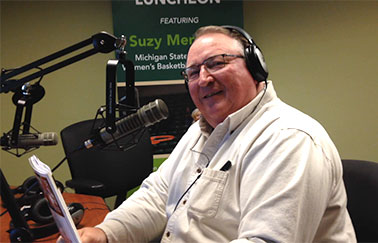 A Shunpiker's Journal Radio Program – Creator, Producer and Host
Originally launched in February of 2010, relaunched in 2014 and paused during the pandemic, A Shunpiker's Journal is my monthly Web-based radio program for those to whom an automobile is more than transportation. Content encompasses those topics, people, places and automobiles that I encounter in my journalism activities. The program was originally part of the TalkLansing.net start-up network created and managed by long-time area newsman Walt Sorg. When that network failed (not my fault, I assure you) we transitioned to the Michigan Business Network, another Web-based entity created by one of Lansing's leading businessmen, Chris Holman. We have interviewed many leaders of the auto industry and the collector car world like: Ralph Gilles, FCA design VP; Henny Hemmes, our regular European correspondent, A-list auto journalist and race driver from The Hague; Ken Lingenfelter, car collector, racer and speed equipment entrepreneur; Ed Lucas, the voice of many of the finest classic and collector car shows in the world; Bert Levy, prolific author and racer; Mark Gessler, president of the Historic Vehicle Register; Ed Welburn, former GM VP of Design; world renowned artist Tom Hale; David Cole, chairman emeritus of the Center for Automotive Research and auto industry pundit; and many, many more.
www.michiganbusinessnetwork.com/blog/author/a-shunpikers-journal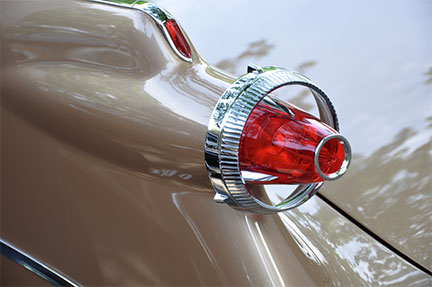 The Concours d'Elegance of America at St. John's Automobile Fine Art Exhibit
I was only the second photographer ever invited to be one of the artists participating in this prestigious Concours event. The first was our friend and colleague Jim Haefner. The St. John's show was one of the top Concours events in the country and has featured some of the best fine artists in the world for whom the automobile is a central theme, including members of the Automotive Fine Art Society. I had about 20 large framed pieces and as many dry mounted prints. Most of the images are of classic and collector car hood ornaments, similar to what I presented in the gallery space at the Automotive Hall of Fame and images I entered in the famous Art Prize competition in Grand Rapids.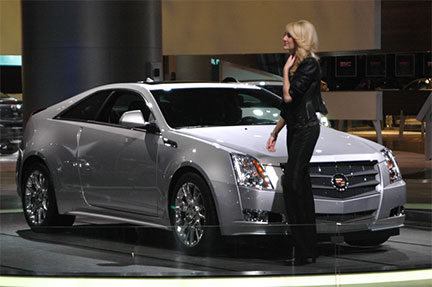 Sirens of Chrome: The Motion Picture – Associate Producer
Margery Krevsky owns the premier talent agency providing models, or more accurately "product specialists," to the auto industry for advertising, auto shows and events. Along with Detroit area author Maureen McDonald she produced a coffee-table book called Sirens of Chrome chronicling the history of the profession and the transition from models just being a beautiful woman in a gown drawing attention to a car to being a deeply knowledgeable representative for the vehicle . . . and being mighty good looking besides. Videographer Mark Ducker, Margery and I initiated a project to do a documentary film based on the book. Margery then enlisted John Lauri to take over as producer/director and take it in a different direction, making it into a docudrama. I stayed on as associate producer primarily helping with auto industry connections and occasionally consulting on script and other elements of the film. Expected release for this motion picture is "soon," John's been telling me for some time now. One of my hood ornament images appears in the book, by the way.
Colleague Mark Ducker and I formed Route One Media, LLC to support a variety of projects including a pilot for a new TV show based on a formula of combining automobiles, travel, personalities and art. While we have developed the concept in some detail we've not generated enough support to take it to the next level. Mark and I continue to partner on video projects including an artist profile of Tom Hale being edited now.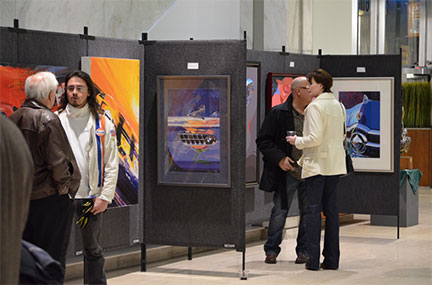 Another project under the banner of Route One Media was the Detroit Knows Cars automobile fine art exhibits presented two consecutive years at downtown Detroit venues during the North American International Auto Show. We gathered art from a dozen fine artists for whom the automobile is a central theme and created a gallery-style exhibit, first in the Chase Tower Building and then in the lobby of the Compuware Building, both along Woodward Avenue. The exhibits were well received and stayed up for about a month each. Those familiar with automotive art will recognize the names of our artists: Tom Hale, Charles Maher, Jay Koka, David Chappel, Camilo Pardo, Buck Mook, Gerald Freeman, Alex Buchan, Jason Watson, James Haefner and Michael Goettner. My photographs were also featured in both exhibits.
MACA Michigan Grand Tour For Children
A project I'm most proud of is this major long-distance road rally – a fund raising event for the Michigan Association of Children's Alliances. It lasted 11-years and enjoyed varying levels of corporate sponsorship from Michelin, Buick, WJR Radio, and others. Modeled after the epic One Lap of America rallies the MACA Grand Tour integrated about a dozen residential child welfare agencies into the project resulting in remarkably gratifying synergies as we brought disparate groups of people together, that is, sports car lovers and the child welfare community. MACA office manager Ann Jack I created the event. We enlisted the support of the MACA board of directors, the Sports Car Club of America, a West Michigan sports car club and many volunteers to put on this event that included time-speed-distance competitions, autocrosses and long transits while visiting residential and out-patient child welfare agencies all around the state.
Cannonball One Lap of America
Seven times around the county – including once in a Yugo GVX – competing in this epic, nearly non-stop, 8,000-mile-plus endurance road rally – a sequel to the old Cannonball Runs. I was J.P. McCarthy's (WJR – Detroit's 50,000-watt radio station) correspondent from the rallies. Many other One Lap media projects grew from that competition.
The Cars On Campus Charity Concours d'Elegance
An invitational classic car show and related events presented on the Michigan State University campus from 1999 to 2003. I was the event director and later chairman in charge of all aspects of this large show. I was also host of the Cars On Campus Automotive Fine Art Show and one of the featured artists with my photography. I provided words and photos for the poster, brochure and other materials as well as writing press materials and providing stories with photos for Car Collector Magazine.
The Michigan Bond Journal
Created and published The Michigan Bond Journal, a weekly trade paper for the municipal bond industry, designed to efficiently publish their legal notices, circa 1992.
Detroit Knows Cars – The Next Level
Mark Ducker and I, along with leading automobile artist Tom Hale and other art lovers, have developed the next level for our art project – an international automobile art competition offering cash prizes substantial enough to attract artists from around the world who will enter their work electronically into the competition. A prestigious panel of judges from both the fine art and automobile design communities will cull the entrants into a cadre of finalists and their works will become the next downtown Detroit automobile art exhibit. We will then develop an auspicious event to present the awards. We have been pitching the project to a variety of potential sponsors.
Rod Alberts, president of the Detroit Auto Dealers Association, and David Madiera, executive director of the LeMay: America's Car Museum came up with this inspired project over cigars and scotch in a bar one night. The idea was to take three old cars out of the museum in Tacoma, Washington – one from each of the Detroit Three automakers of the day – and drive them to Detroit in time to be part of the North American International Auto Show . . . in January. The mission was to show that it could be done, and should be done. After all, even old cars beg to be driven. We had a 1957 Chevy Nomad, a 1961 Chrysler 300G and a 1966 Mustang. I drove the Nomad and the 300G intermittently from Boise, Idaho to Denver, Colorado in some treacherous conditions on some parts of the journey, including across Wolf Creek Pass at 11,000 feet on a snowy road. Year two was a New England to Detroit route and I drove the Mustang from Grand Rapids to Traverse City, Michigan and back to Detroit. The next Drive Home will start in LA heading for Detroit and feature station wagons.