The J.C. Lane Collection
Patina of Age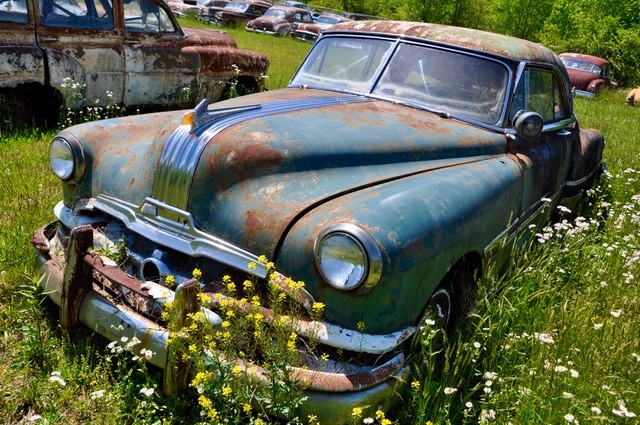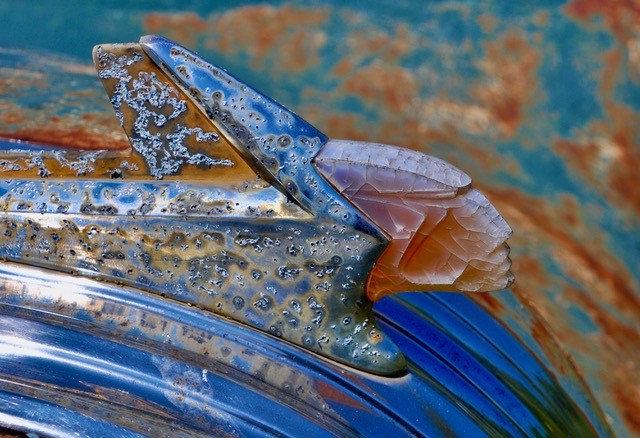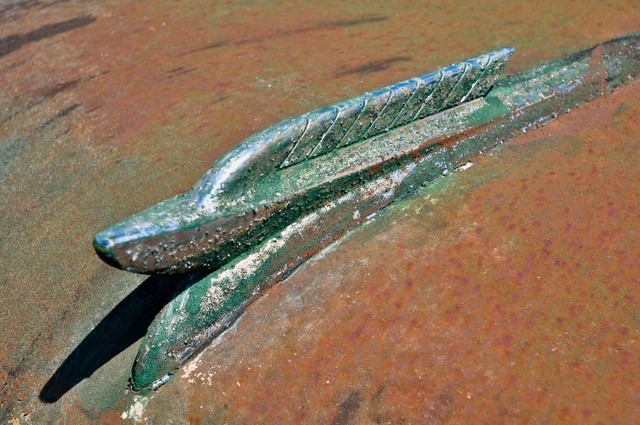 J.C. Lane gathered these cars over the past six or seven decades at the corner of US127 and Stephen's Loop Road in middle Tennessee. He tried his hand at other ways to make a living, but finally alit in this bucolic setting establishing an auto salvage business that evolved into a collection. Mr. Lane, now well over 90, specializes in cars from the forties, fifties, and sixties, an exuberant age of American auto design that fascinates many of us. He made a good living at it and still sells some stuff – and it appears he saved some of the best for himself, his family, and posterity.
Son Clarence grew up with these cars and hand painted some, he told us as he graciously allowed me behind the fence to shoot this remarkable scene. I told him I photographed these cars 20 years ago and remember his dad well. That was in the days of film. This time I digitally captured about 200 images in half an hour of the two-dozen old beauties he has fenced out front.
We often speak of a natural kind of beauty called 'patina of age', like the wrinkles in an old face that represent a life well lived. Even beyond the nostalgic wonder of these cars, we discover profoundly more drama as we zoom in for closeups of the badges, hood ornaments, styling details and other ephemera. A 1951 Pontiac serves to make the point as its translucent chief's head hood ornament (one that lit up with the parking lights when new) keeps just a hint of its original amber color but now projects an amazingly complex and artful pattern of cracking. Beside the Pontiac is a Plymouth of similar vintage whose sailing ship ornament has the look of a weathered grave stone.
As I finished my shoot we admired with Clarence the open sheds – walls and floors filled with trim parts, wheels, boxes of hood ornaments and other bits and pieces – he revealed there are about thirty more acres of cars being swallowed up by the woods behind the roadside property. I was about to beg to see them but he warned that no one should go back there for fear of the aggressive hogs that plague the woods.
Then, we asked what would happen to all this great stuff when his father passes. Without hesitation he said, "Oh, we'll keep it all." His affection for the old man was unmistakable.
The family will keep it all to honor their progenitor, Mr. J.C. Lane.
© Shunpiker Productions, LLC